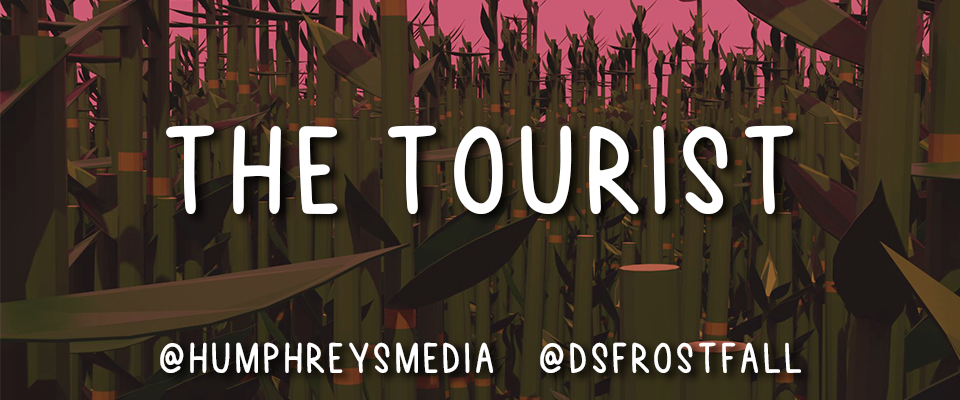 The Tourist
A downloadable game for Windows
Download
Download
LUDUM DARE 48 - The Tourist.zip
56 MB
Install instructions
Submission for LudumDare 48 - Theme "Deeper and Deeper"

Description
You've arrived for a tour of a famous Japanese bamboo forest, however, the tour guide can't be with you due to quarantine. Follow the notes deeper and deeper into the forest to learn about Japanese history and some interesting facts about bamboo. You may even learn more about the yokai, Shuten-dōji during your visit.
Controls
Movement - W,A,S,D to walk
Mouse to move the camera
Left-click to interact in the main menu.
Developers
Nichola Humphreys - Game Developer & Designer
Danny Miles - Narrative & Asset Creation
Comments
Log in with itch.io to leave a comment.
I loved this it was very informative and creepy all at once!!! Would love to see more from you;)
Thank you for playing, we're so glad the creepy aesthetic came through, we thought it would be a nice little twist to separate us from other walking simulators. Thanks for playing 'FLOOR NUMBER FIVE' as well, they're both great videos!
Loved it! Short, but entertaining!!The ending was really cool!
Thank you for playing! We made it for a game jam, and we're super proud of how it came out!
This is such a beautiful game. I love it!!
Thank you! We really wanted to go heavy on the visuals and I'm glad to see that paid off!
Hello, I played this game and I really liked it, the story telling was neat, and the environment was cool as well, the mouse movement was a bit weird but aside that it was a fun little game, good work :)
Glad to see you enjoyed our game, and thanks again for playing our games, it made me so happy to see someone play 'FLOOR NUMBER FIVE'. Apologise about the mouse movement, it was a little bit sensitive, but I'll ensure there are accessibility options in the future if players want to reduce the mouse movement. Thanks again, keep up the great work!